EVENT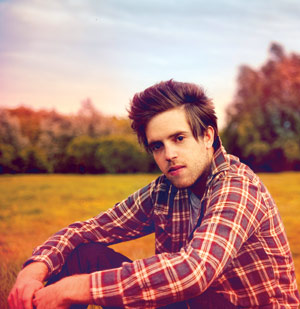 Friday - 2nd - November - 2012
Tickets £12.50 - Doors 3pm
York-based singer-songwriter Benjamin Francis Leftwich has announced a return to Belfast on Friday November 2nd, playing two shows in the one day. He will play The Oh Yeah Music centre for his younger fans at an afternoon show and finish off with a return to The Limelight in the evening. Tickets for both shows go on sale this Wednesday via www.ticketmaster.ie and all usual outlets
His debut EP 'A Million Miles Out ' was released on October 25th 2010 , produced by Ian Grimble (Mumford & Sons, Manic Street Preachers, Siouxsie & The Banshees), followed by a further EP 'Pictures' on March 6th 2012 and full LP 'Last Smoke Before The Snowstorm' on 4th July which went top 40 in the UK album charts 2011. A 10 and 28 date sold out UK tour followed, the latter culminating in a sold out UK tour at Union chapel, London.
The first thing you notice is the voice. Haunting and sublimely other-worldly, it stops you in your tracks with the gentlest of touches, proving that sometimes the intoxicating simplicity of a single voice is all you need to make an impact. With Benjamin Francis Leftwich, that hypnotic, breathy voice is the reason for it all. It exposes his soul before anyone even hears the lyrics, letting the listener in to Benjamin's most intimate world in a way no interview or video ever could. It is the essence of his being, laid bare without regret for us to share. Not just your average singer-songwriter then.
At the age of 10, Yorkshire born Benjamin first started playing guitar, ditching his teacher after just a couple of lessons and teaching himself from the records that inspired him instead. Growing up on a diet of Rolling Stones and Nina Simone, Benjamin discovered Bob Dylan and Elliot Smith in his teens and never looked back. By 15, he was writing songs and playing with a band on the York music scene, before starting work as a solo artist at 18 and beginning to write what now makes up his forthcoming debut album 'Last Smoke Before The Snowstorm'.
Last Smoke Before the Snowstorm was released on July 3, 2011 in the United Kingdom to critical acclaim. Tickets for the Belfast shows go on sale Wednesday March 14th at 9am priced at £12.50. Available from www.shine.net & www.tickemtaster.ie / 0844 277 44 55
www.benjaminfrancisleftwich.com

Support - TBA